Made this awhile ago for Waller & Company Jewelers. The company has
been in business since 1900 so I was honored to create this brochure for them. I had to take the photos of the jewlery as well which was way harder than I thought. This peice is about seven years old and they just called to
get it updated so I guess it has stood the test of time.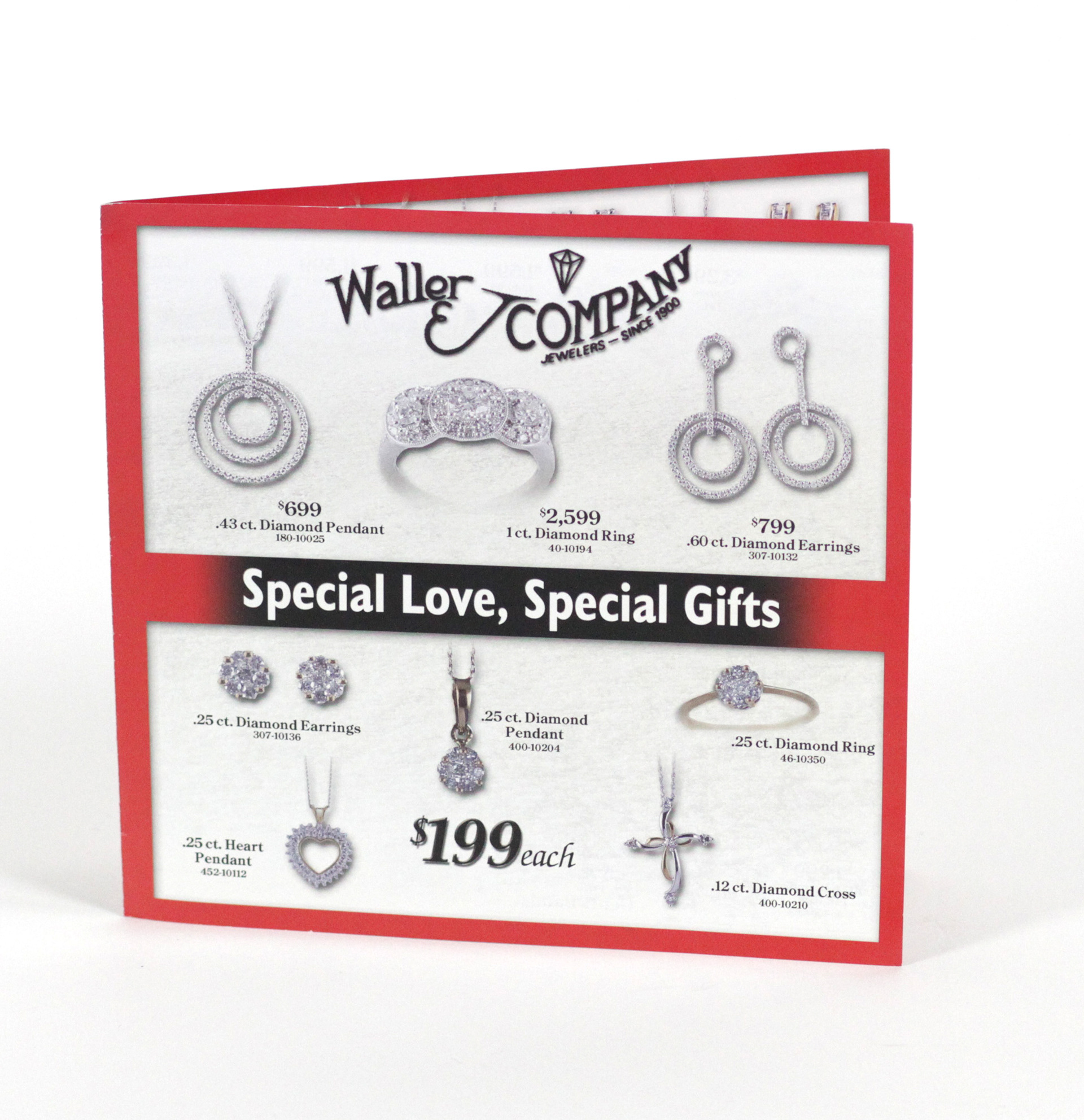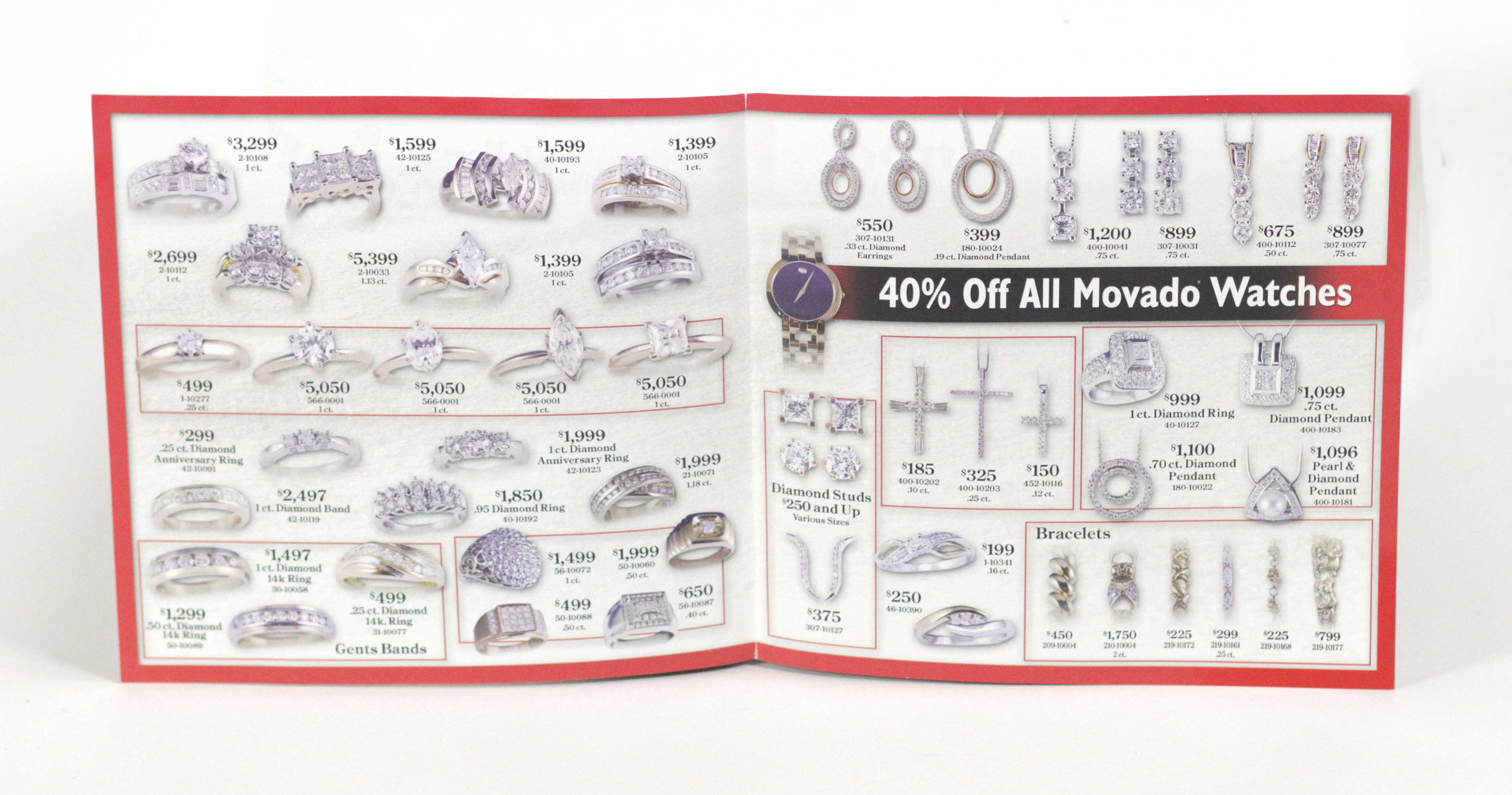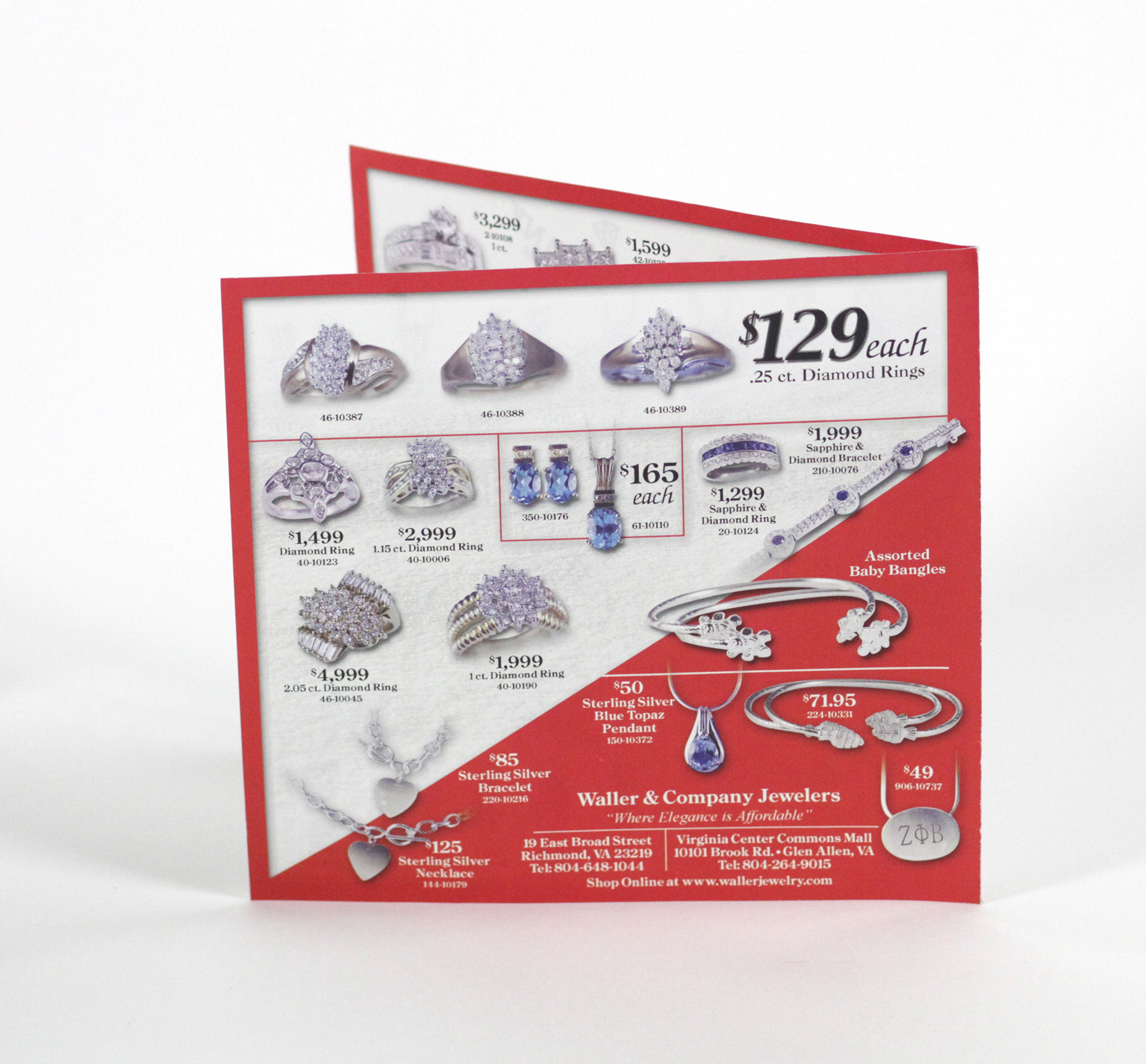 This brochure was made to advertise the heritage of over
100 years in business.